Upgrade your ride before winter arrives
Save on operating costs with a fuel-efficient truck from SFI. Choose from a large selection of industry-leading trucks spec'd for your business needs. Take advantage of low money down options and extensive warranties.
Shop inventory
X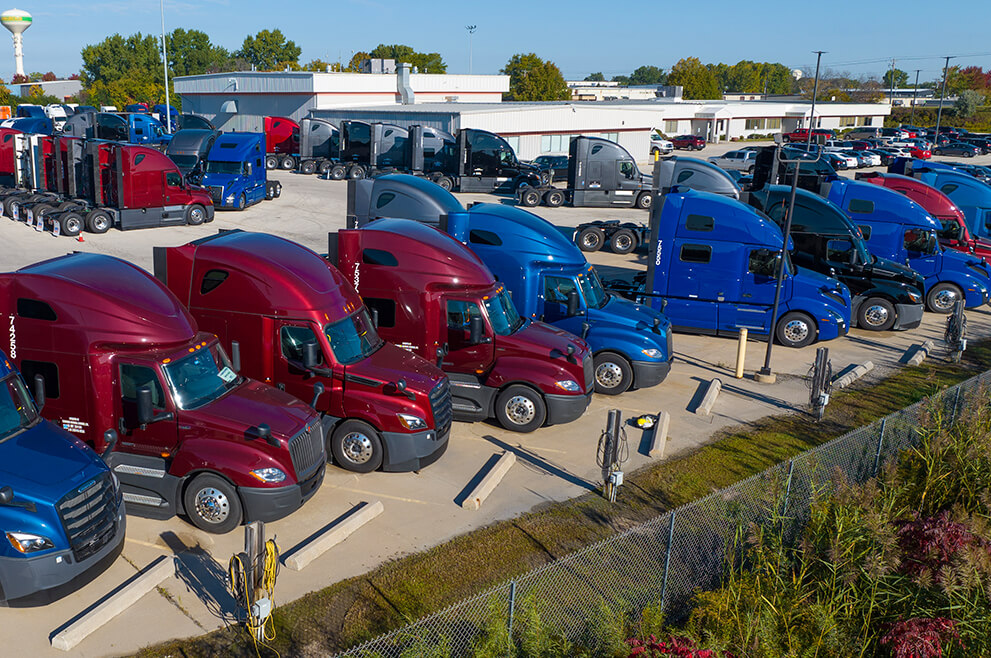 Semi-trucks for lease
For over 25 years, SFI Trucks and Financing has been leasing new and gently used semi-trucks to owner-operators. We help both experienced and inexperienced business owners reach success with the flexibility, support and options we offer.
See inventory
Upgrade your business with our lease-to-purchase truck program
Good or bad credit approval
We consider more than just your credit history.
Low money down
Lease a semi-truck for little money down.
Maintenance accounts
The dollars you set aside go toward planned and unplanned repairs.
Above-industry-standard warranties
Drive down the road with peace of mind knowing you are protected against high-cost repairs.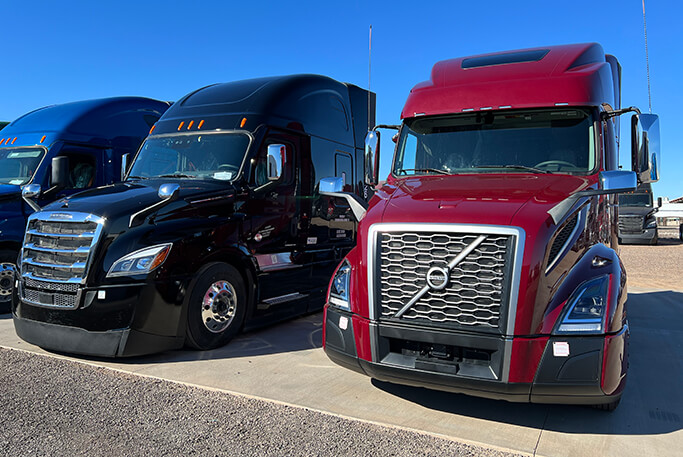 We do more than find you a semi-truck to lease. We help you succeed.
People – clients and associates – are the heart of SFI's business. Our mission is to help new and experienced owner-operators achieve their business goals by delivering high-quality equipment and business expertise through exceptional and transparent relationships.
View inventory