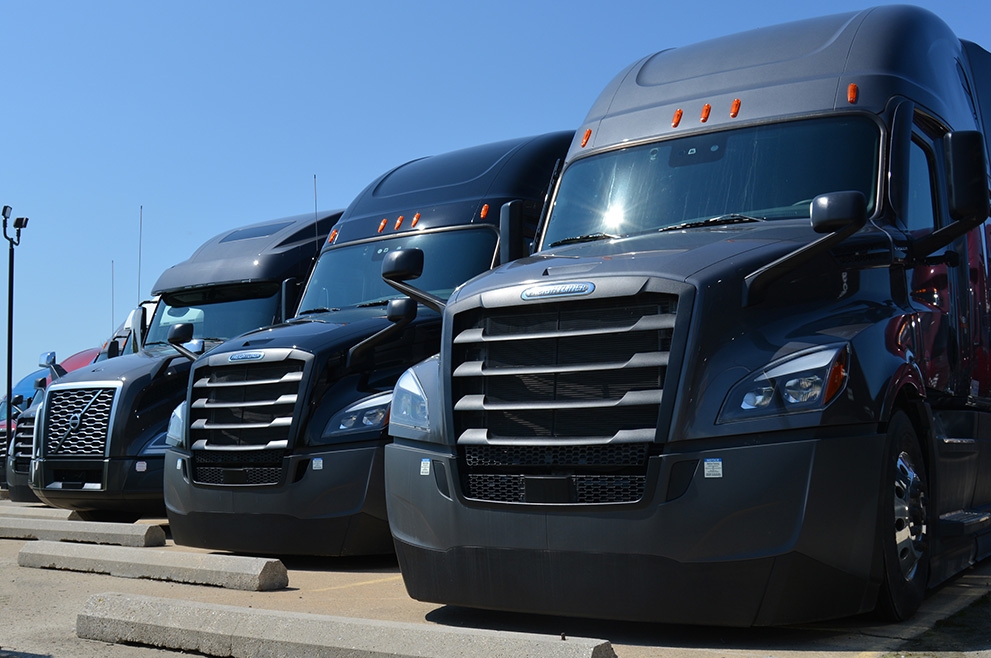 Leasing a semi-truck vs. buying: The benefits of a truck lease
Should you lease or buy a semi-truck?
An owner-operator's decision to lease a semi-truck versus buy one impacts their business and budget. See below the reasons to lease a truck, as well as some things to consider regarding truck leasing.
Benefits of leasing a truck
1. Allows less money upfront.
When deciding whether to lease or buy a semi-truck, first consider how much you can/want to spend upfront. Truck leases are a great option for owner-operators who can't or don't want to put a lot of money toward a down payment. At SFI, we have low money down options available – regardless of credit history – to help you get into a truck and generate revenue quicker.
2. Provides more security.
With leasing, there is a defined period when the owner-operator operates the truck for fixed weekly payments. Truck leases also often come with advantages that further lessen the financial risks owner-operators face. Some of the perks SFI offers include:
Extensive warranty plans.

24/7 maintenance support team.

Discounts on parts and labor.

Flexible truck payment options.
3. Presents the opportunity to operate a new truck.
One of the top benefits of leasing a truck is the opportunity for owner-operators to use a brand-new unit without the upfront costs usually associated with new trucks. Some of the benefits of driving a new truck versus a used one include:
Better fuel efficiency.

Advanced safety and comfort features.

Factory-direct warranties.

Fewer unexpected maintenance issues.
4. Comes with tax benefits.
Another advantage of leasing a semi-truck is the tax benefits that can come with it. Typically, a truck lease payment can be deducted as a business expense. Additionally, clients can take advantage of services from business management consultant, American Truck Business Services, for help with tax rules and regulations.
5. Grants more flexibility.
Rather than being locked into a specific truck, leases give owner-operators the opportunity to operate a unit for a certain time period before they purchase it or lease something else. At SFI, leases last between one and three years.
6. Gives more options.
Following the completion of their lease, owner-operators decide what next step they want to take. At SFI, clients can choose to:
Pay off the remaining balance on the truck and own it.

Finance the truck to extend their lease.

Turn the truck in and upgrade to something else.
See the reasons to lease from SFI
Learn more about the benefits of leasing a truck from SFI, including our inventory selection, the flexibility and support we provide and more.
View details