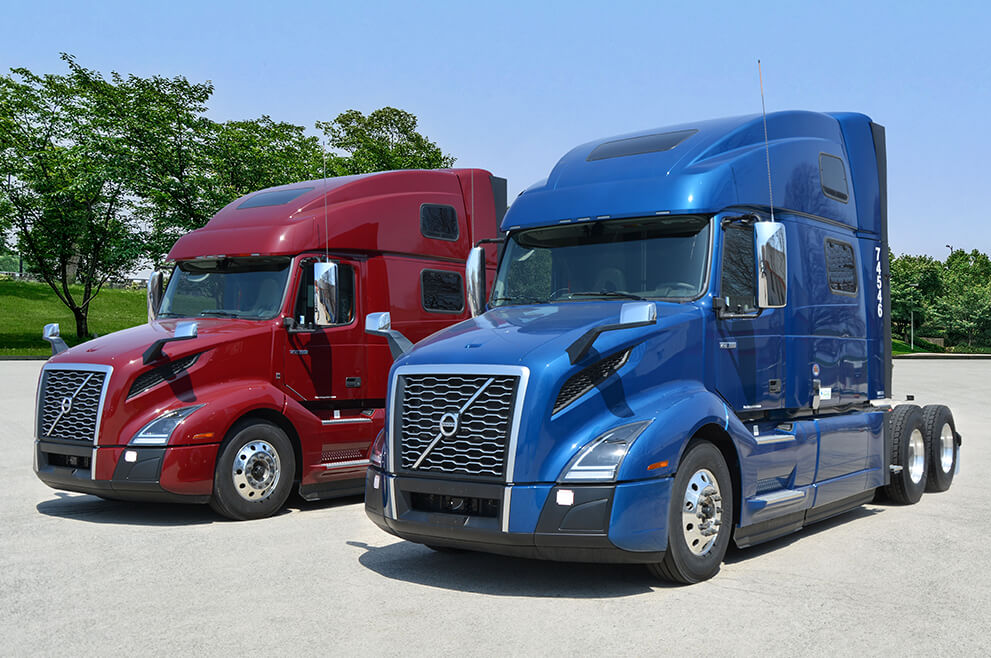 The requirements to lease a semi-truck from SFI
There to help every step of the way
Whether you are a new owner-operator or an experienced business owner, leasing a semi-truck from SFI is stress-free. See below for the requirements to lease a semi-truck from SFI.
Step 1: Fill out an application.
The first requirement to lease a semi-truck from SFI is to submit an application. You should be prepared to provide the following information when you apply:
Your contact information.

Your personal and financial information.
Your recent Class A CDL driving experience.

How much money you have for a truck security deposit.

What motor carrier, or carriers, you currently haul for or want to haul for.
If you have questions prior to starting your application or while filling it out, you can chat with an SFI representative through our Live Chat function, email us at SFI@schneider.com or give us a call at 800-521-5859.
Step 2: Be contacted by an SFI Account Administrator.
After you submit an application, an SFI Account Administrator will reach out to you via phone call within 48 hours. During this time, the Account Administrator will discuss security deposit requirements, which vary from lease to lease, and review your business goals.
You can expect to discuss things like:
Your weekly revenue goal.
How you plan to obtain freight.

Your expected business expenses.

Whether you plan to lease-on with a carrier or operate under your own authority.
Step 3: Pick a truck from our inventory to lease.
Once you are approved to lease a semi-truck, you can pick out the truck that works best for you and your business. At SFI, we offer high-quality new and gently used semi-trucks from brands like Freightliner, International and Volvo.
Your Account Administrator will also discuss truck warranty protection at this time.
Step 4: Set up a closing date to pick up your truck.
Once you've selected your truck, your Account Administrator will work with you to set up a closing date at one of our three locations. Prior to your closing date, your Account Administrator will work with you to determine any additional requirements, including any outstanding paperwork.
During your closing, you can expect to:
Walk through your truck.

Sign paperwork.

Have any additional questions you have answered.
Find the right truck for your business
Take the next step by viewing our inventory of new and gently used trucks and seeing what would fit best with your business.
View inventory