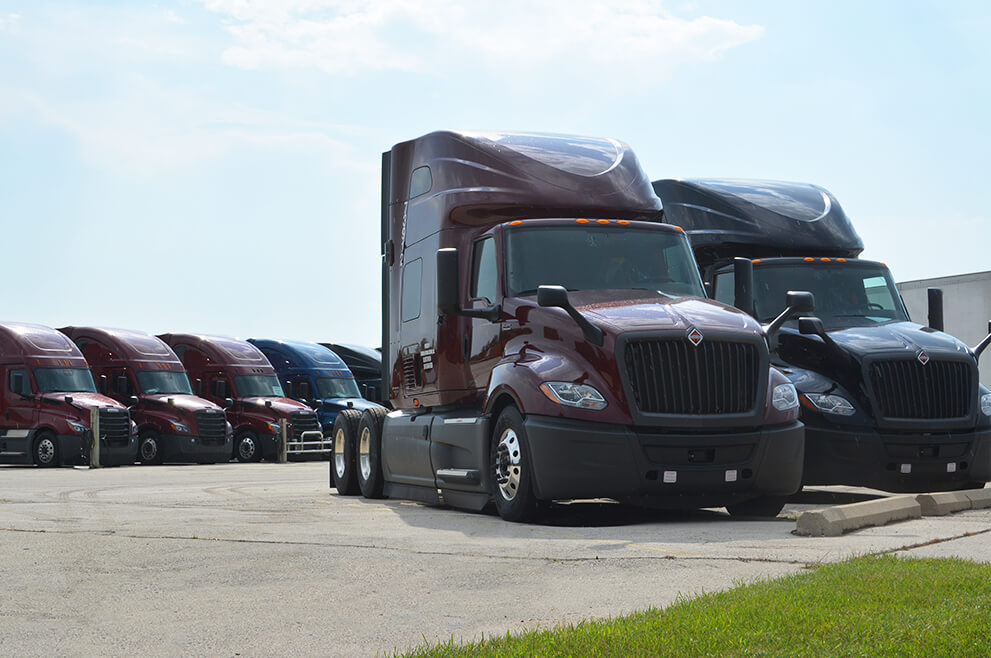 Your success is our only goal
Starting or upgrading your trucking business can be intimidating. SFI Trucks and Financing has been leasing semi-trucks since 1995, and what really sets us apart from other truck leasing companies is our devotion to seeing clients succeed. The resources, support and flexibility we provide are second-to-none and help owner-operators advance their business.
View inventory
What SFI has to offer
The trucks we lease
We know owner-operators' greatest asset is their truck. We're committed to leasing the highest quality trucks your business can rely on.
A huge truck selection to choose from
Our inventory has over 200 new and gently-used tractors, including 2024 models. Choose from Freightliners, Internationals and Volvos to select the truck that best fits your needs.
Warranties to protect your business
Warranties on new trucks cover the entire length of clients' initial leases and include coverage on almost all repairs. Used trucks come with extended, above-industry-standard warranties that cover high-cost repairs.
Truck specs for owner-operators
When you're a business owner, you want to be safe and save money any way you can. SFI's trucks are spec'd with safety and cost savings features to help you save thousands of dollars annually while getting you home safely and comfortably.
The flexibility we provide from the start
SFI provides flexible options from the beginning so owner-operators can get their business up and running.
Low money down options
Our team works with clients to determine a security deposit they can afford.
Credit score flexibility
Your credit score doesn't define the kind of business owner you are or could be. We will find a way to get you into your dream truck whether you have good or bad credit.
Deferred truck payment options
Get into your dream truck sooner, establish your business and then start making weekly payments later – up to four weeks after you pick up your truck.
The support we offer throughout the lease
We don't just lease a client a truck and expect them to operate on their own. Although SFI will never tell an owner-operator how to run their business, we do provide resources most clients take advantage of.
Help during tough weeks
We get it, some weeks are better than others. If your revenue falls short or you run into an issue that impacts your cashflow, we will work with you to explore flexible payment options so you can get back on track
Maintenance accounts
SFI clients contribute to their Managed Maintenance Account on a weekly basis to prevent out-of-pocket expenses for preventative, routine and unexpected truck maintenance. And it's up to each client to decide what vendor and service provider they want to work with when truck repairs are needed.
24/7 maintenance support team
Our maintenance team provides access to funds and support, including 24/7 emergency roadside assistance. We have engineers who specialize in helping clients work through challenging maintenance issues and associates who work with clients on getting the best parts and labor rates.
The freedom we encourage
The reason company drivers become owner-operators usually revolves around the desire to have more freedom and boost their earnings potential. SFI gets that and has opportunities for clients to make their business truly their own.
Run your business the way you want
Haul the freight you want to haul. Take advantage of the spot market with your own operating authority or lease-on with your carrier of choice. Whatever your business goals, SFI supports them.
Business consulting services
Our relationship with American Truck Business Services gives clients the opportunity to access resources like bookkeeping and taxes, payroll services and unlimited business consulting. ATBS can work with you to determine what specific business needs they can assist with.
Options at the end of your lease
Since SFI offers a lease-to-purchase truck program, clients have the option to buy out their truck during the lease or after completing it. They can also finance their truck to extend their lease or turn their truck in and upgrade to a different one.
Meet the team
SFI has three locations across the United States with account administrators to help you throughout the duration of your truck lease.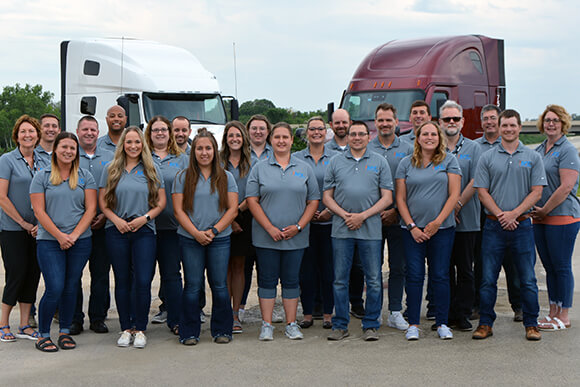 Green Bay, Wisconsin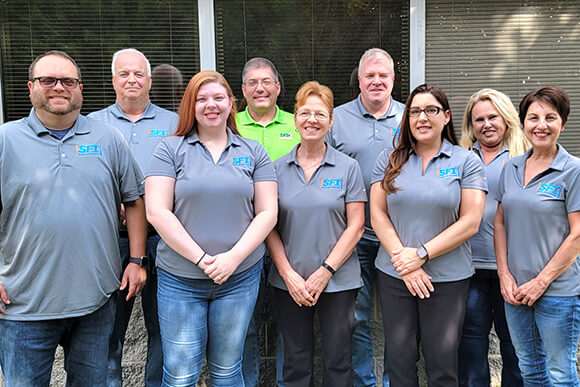 Charlotte, North Carolina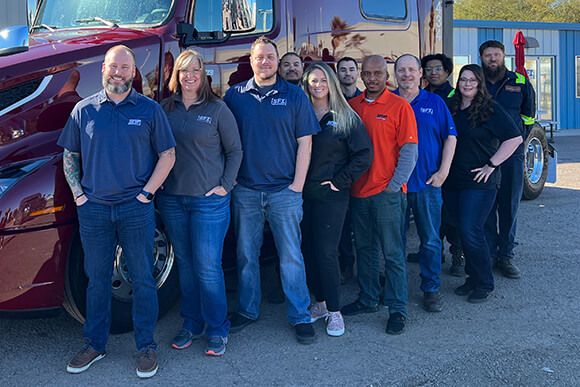 Phoenix, Arizona
Get into your dream truck in as little as one week
SFI Trucks and Financing can help clients get the lease signed, into a semi-truck and on their way to business success.
View inventory