Inventory
SFI's inventory changes daily. The trucks listed here is a representation of SFI's typical inventory – check with an SFI representative about specific unit availability.
Van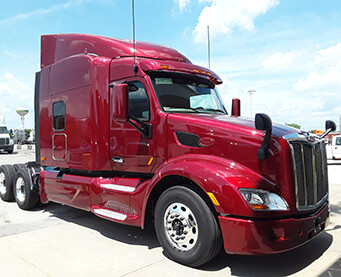 2018 Premium Peterbilt 579
Colors available: Sable Effect.
Transmission: manual.
Mileage as low as: 270,000.
View additional features
Let's roll!
The process of leasing a Peterbilt semi-truck through SFI will be stress-free, thanks to the support you'll receive from a friendly Account Administrator. The time to apply is now.