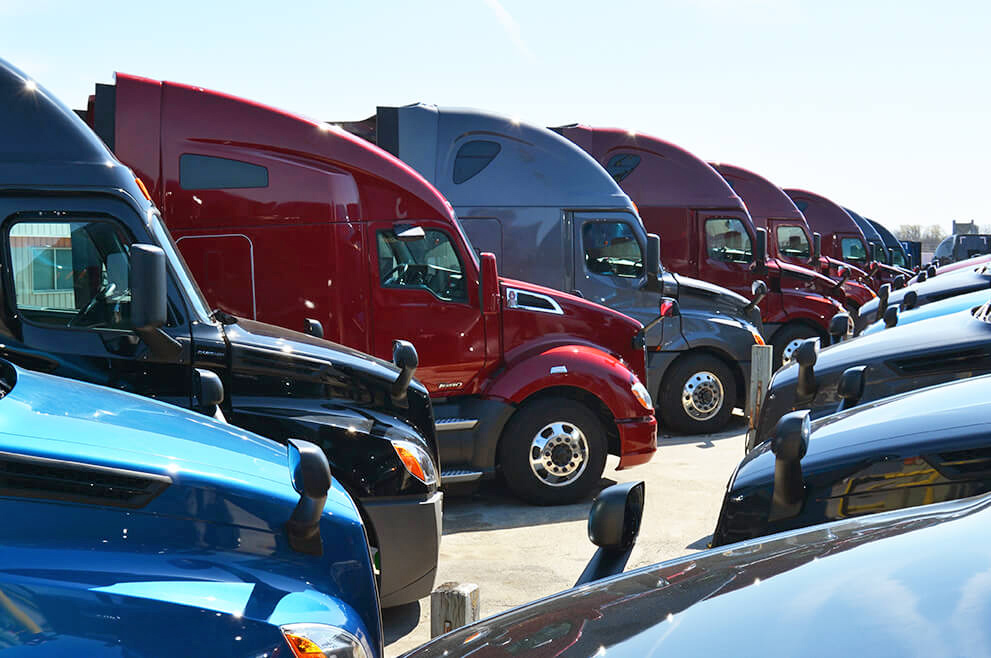 Leasing frequently asked questions
Q. Will you check my credit score?
A. SFI does do a credit check during the application process, but we are not a credit-based leasing company. We look at numerous considerations when reviewing applications – your ability to lease a truck from SFI is not based solely on your credit score.
Q. Can I purchase a truck from SFI?
A. SFI leases trucks. However, at the end of your lease, you will have the option to pay the remaining balance on the truck and become the owner of it. Our TRAC lease also allows clients the option to pay off in full before the lease ends (fees may apply).
Q. What is the down payment (security deposit) requirement to lease a truck?
A. Security deposit requirements vary from lease to lease. However, SFI works with clients to determine a security deposit they can afford, including low money down options.
Q. How long does a truck lease last?
A. Leases range anywhere from one to three years in length, depending on what type of truck is leased.
Q. What is the buyout amount at the end of a lease?
A. Clients have many different options when their lease ends. They may have the option to pay the residual balance and own the truck, finance the truck to extend the lease and continue paying it down or turn the truck in and upgrade to a new one.
Q. How much will my truck payment be?
A. Weekly payments vary depending on what truck a client leases.
Q. What types of trucks does SFI lease?
A. SFI's inventory consists of brand new and gently used tractors for both Van and Tanker owner-operators. Our options include Freightliners, Volvos and Internationals. Trucks come with warranty protection and industry-leading specs.
Q. Do I have to lease-on with Schneider as an SFI client?
A. SFI clients can choose whichever carrier they want to lease-on with, including Schneider. Clients also have the option to operate under their own authority.
Q. How do I fill out an application?
A. You can fill out an application here. While filling out the application, you will be asked to provide your contact information, financial information, recent driving experience, how much you have for a security deposit and what carrier you want to/currently haul for.
Let's roll!
The process of leasing a semi-truck through SFI is stress-free, thanks to the support and resources your Account Administrator can provide. Take the next step by checking out our vast inventory of truck options and filling out an application.
View inventory